About Us
With each step, spin and jump, Barvinok dancers give energy to Ukrainian culture in Calgary, Alberta. Our dancers range from age 3 through adult. They learn and grow their talents under the direction of Trevor Shular, Artistic Director and Co-Founder of Barvinok Ukrainian Dance Society. Our highly accredited teaching staff challenge each dancer's individual strength and endurance and cultivate a deep appreciation of Ukrainian folk dance. For over 20 years, Barvinok has been the heart and soul of Calgary Ukrainian dance.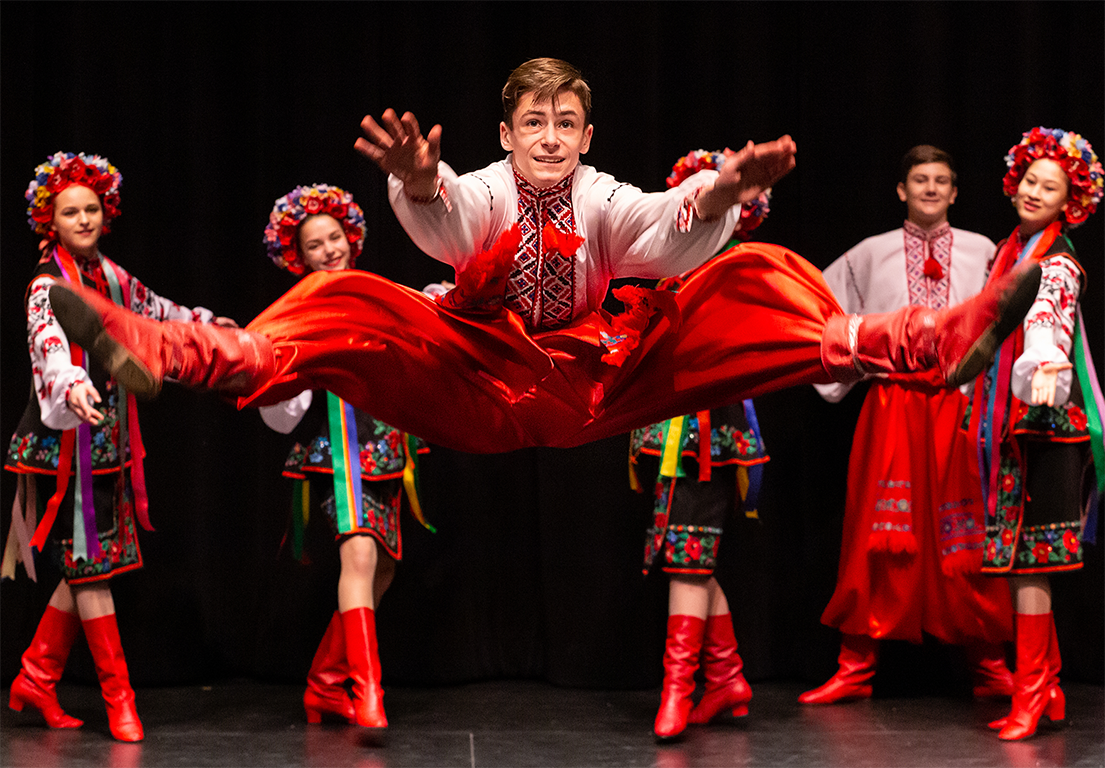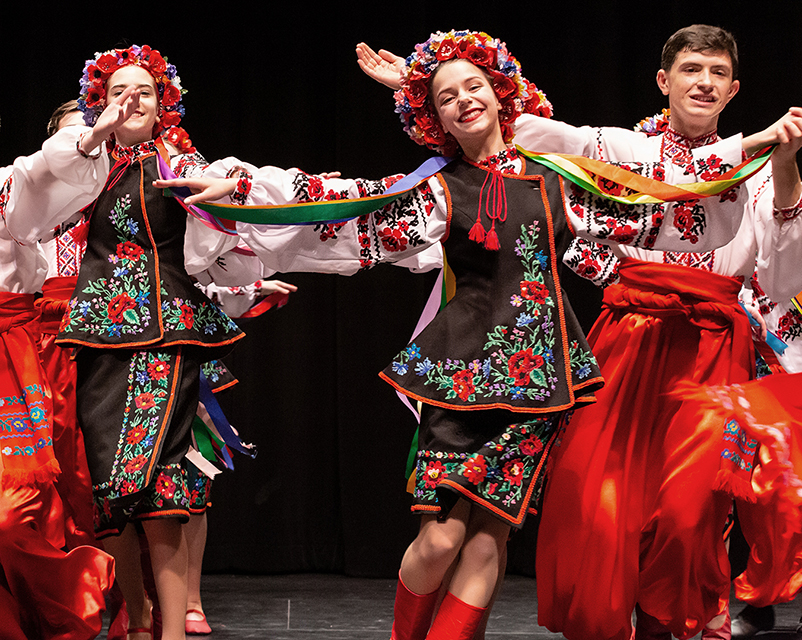 Registration is open for the 2023-24 dance season.
Pre-Registration for the 2024-25 dance season opens in Spring 2024.
Levels of dance are determined by a placement evaluation on the 1st day of class.  While the levels are typically associated with birth year, final placement is up to the Artistic Director and Instructors, based on individual talent, specific skills, overall abilities, and the dancer's years of experience. Registration is open to everyone, including students of all ages who are new to dance.
After placements, students are taught by instructors who inspire and teach with passion. Together, our teaching team brings over a century of combined experience to share. As dancers grow with us, they will have opportunities to learn and perform choreography from the folk dancing traditions of many regions.
Most importantly, Barvinok dancers have a lot of fun, enjoy new friendships and a vibrant Ukrainian community.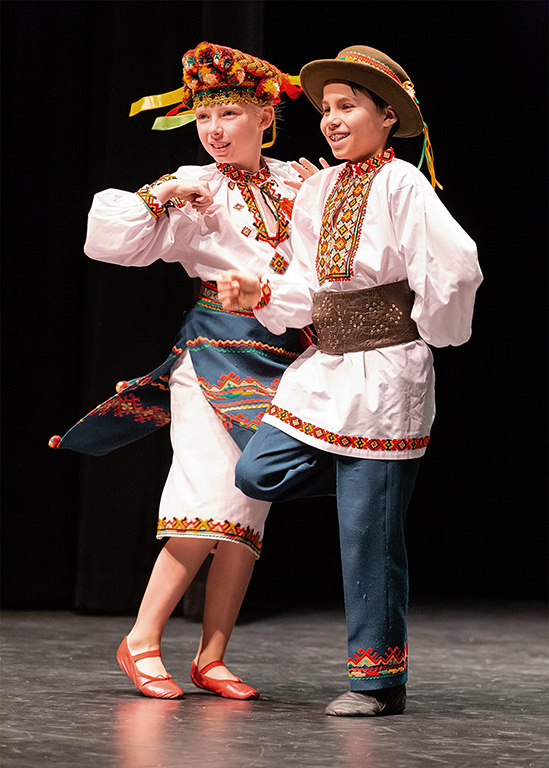 Tuition
Pre-Beginner | Age 3 - 5
THU 5:30 - 6:00 PM
Beginner | Age 5-7
THU 6:00 - 7:00 PM
Intermediate 1 | Age 8-9
THU 6:00 - 7:15 PM
Intermediate 2-4 | Age 9-12
THU 7:00 - 8:15 PM
Senior 1 & 2 | Age 13 - 14
MON 6:45-8:45 PM & THU 7:15-9:30 PM
Senior 3+ | Age 15 - 17
MON 6:45-8:45 PM & THU 7:15-10:00 PM
Adults | Age 18+
SUN 7:00-8:30 PM
Location of School
All dance classes are held in the cultural centre attached to St. Vladimir's Ukrainian Orthodox Church. Free parking is available in the designated church parking lots as well as on the street.

School News and Events
Our Current Fundraiser is... Delicious!
The tastiest fundraiser of the year is now underway! Reach out to any of our dancers to place an order. All of our traditional foods are locally made. Order deadline is December 8th and our families will be able to pick up their orders on December 14th for distribution.
Apparel Shop - COMING SOON!
Get ready, our apparel shop is launching this week and orders placed by Friday, December 8 will be available for pickup at the last Thursday class before winter break!
FlipGive
Do you shop online at places like Canadian Tire, Best Buy, Apple, Sephora, Indigo, Lululemon and Gap? Are you a fan of using pre-loaded gift cards on your Starbucks app?
We have exciting brand partnerships through a FREE team-funding Canadian-developed app called FlipGive.

When you shop online or buy digital gift cards, our retail partners give us cash back on your purchases in the retailers' regular webstore. There are no price mark-ups and all the retailers sales/promotions are available to you! All you have to do is open the FlipGive app and search for the store you want to shop at. It's that easy. 
As seen on CTV:
Our Wine Raffle Winners
Thanks to the efforts of our ticket sellers and those who generously participated by purchasing tickets, we had an incredibly successful fundraiser for the school. Our winners have been contacted - Congratulations to each of you!
You can watch the draw and see the winning ticket information here.